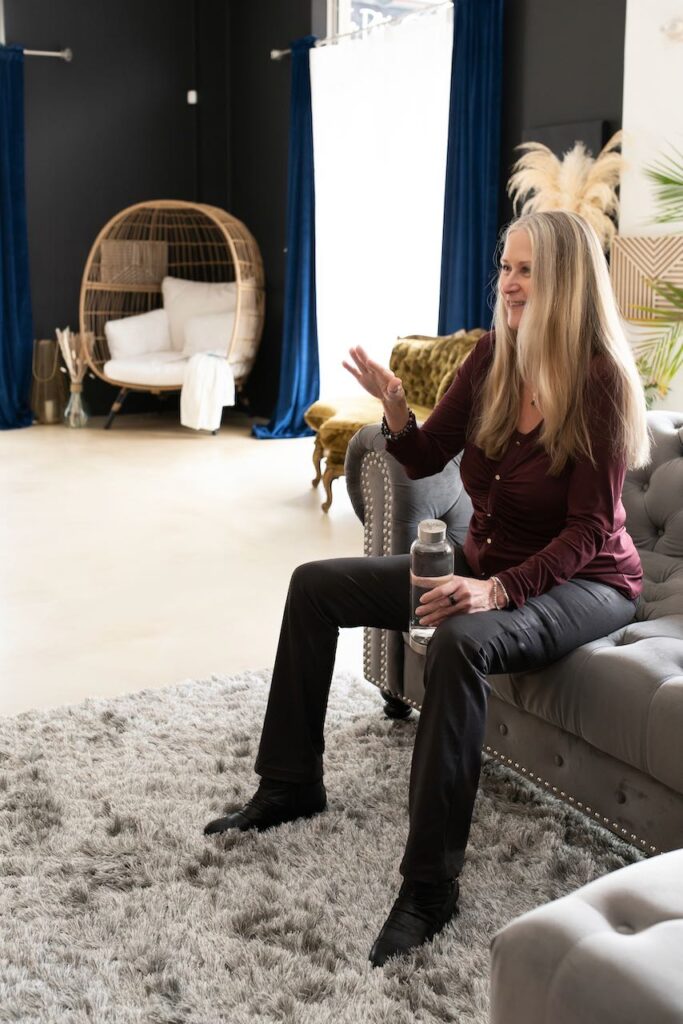 Conscious Quantum Living is a 9-week online program with self-guided videos, weekly live group calls, and one-on-one coaching.
You will receive 2 extra months of free access to the CQL Alumni group, where you can join zoom calls twice a month for continued growth and support to make long-term changes.
The Alumni group is available to you for as long as you desire.
In nine weeks, you can reprogram your mind and find your true self by discovering who you are beyond limiting beliefs and conditioning.
When we know who we are, we know the value of our worth, and embody authentic confidence. This cannot be faked.
You will develop a working knowledge of energy as it relates to your body, emotions, thoughts, and words.
By mastering this core curriculum, you can transform every aspect of your existence and create your best life! Conscious Quantum Living is a foundational program for passionate and conscious living.
CQL is a hybrid program encompassing energetics, mindset, self-improvement, and spiritual growth.
This is a compilation of practices, teachings, and tools that have been around since ancient times combined with new modalities from present-day thought leaders in human consciousness and neuroscience. The content is efficient, easily digestible, and impactful, with an eye on the ever-shifting world we live in.
Designed it for people who feel they are short on time, it will assist you in creating a self-actualized, empowered, Love centered, and purposeful life.
I teach you conscious creation, and I'm with you every step of the way. You can master the basics of this in nine weeks, instead of the 5+ years it has taken me.
Do the work, and it will change your life.
Many people desire to change their life, but like me back in 2016, they don't know where to begin.
This program can produce maximum benefits in a minimal amount of time. Are you ready to live the life you've dreamed of?
Schedule a free zoom call with me today, and let's talk! Schedule Now.
What happens during the Conscious Quantum Living Journey?
You will discover who you are under your limiting beliefs and stories. Beliefs and stories you aren't even conscious of!
When you get past all the inherited, and programed restrictions and boundaries that have kept you playing small, you become a truly authentic person who knows their self-worth.
When you learn how to reprogram your Monkey Mind and Inner Critic you can default to empowering thoughts and an abundance mindset.
This allows you to finally master your Ego and stop self-sabotage.
You will learn how to respond instead react.
As we begin to elevate your conscious awareness, your emotions will no longer control your reactions. As you gain clarity on your passion and purpose, you accept each moment of each day as the choice that it is.
Spanning four months, you will discover who you believe you are now, who you desire to become and how to get there.
The content is online and drip-fed week by week allowing you to progress at your own pace.
The vast majority is video based and available for you to revisit as often as you like.
You will take a journey and discover the wonders of your energy body as well as opening the door to your intuition!
As little as 10-15 minutes a day in focused mental exercises can change your life.
Much of what has stopped you from becoming who you were meant to be, is comprised of energetic imprints within your bio-field.
 When you learn how to tap into your bio-field and energy body and read the signs, you have the ability to make shifts in your energy that were neither recognized nor available to you before. This is a true Superpower!
 Each week is supplemented with additional tools and resources.
Learn how to release the energy of old emotional wounds and so much more.
Experience weekly live Zoom session with your group and Sabine. These hours are pure magic as you all take this journey.
Life-long friendships can be made in environments such as this!
During your first 9 weeks you will participate in two one-on-one sessions with Sabine.
This program was reverse engineered from Sabine's dark night of the soul and eventual journey to self.
Sabine has distilled years of research and hundreds of hours of teachings, meditations in both ancient and new theories and science based practices. If you do the work, you will make quantum shifts in your life.
Lifetime access to the program so you can refresh and renew whenever needed.